Below is a map of all regions, cities, and bodies of water that are known and recorded to the realm of Khy'eras. Though these areas have been charted, a substantial number of sections are less visited then others and might be dangerous for the unprepared traveler.
Using the green colored tabs above, you may toggle on an off the visible elements. Or, to see larger maps, please click on full map or full map without grids.
The "Key" for terrain types is located below the map.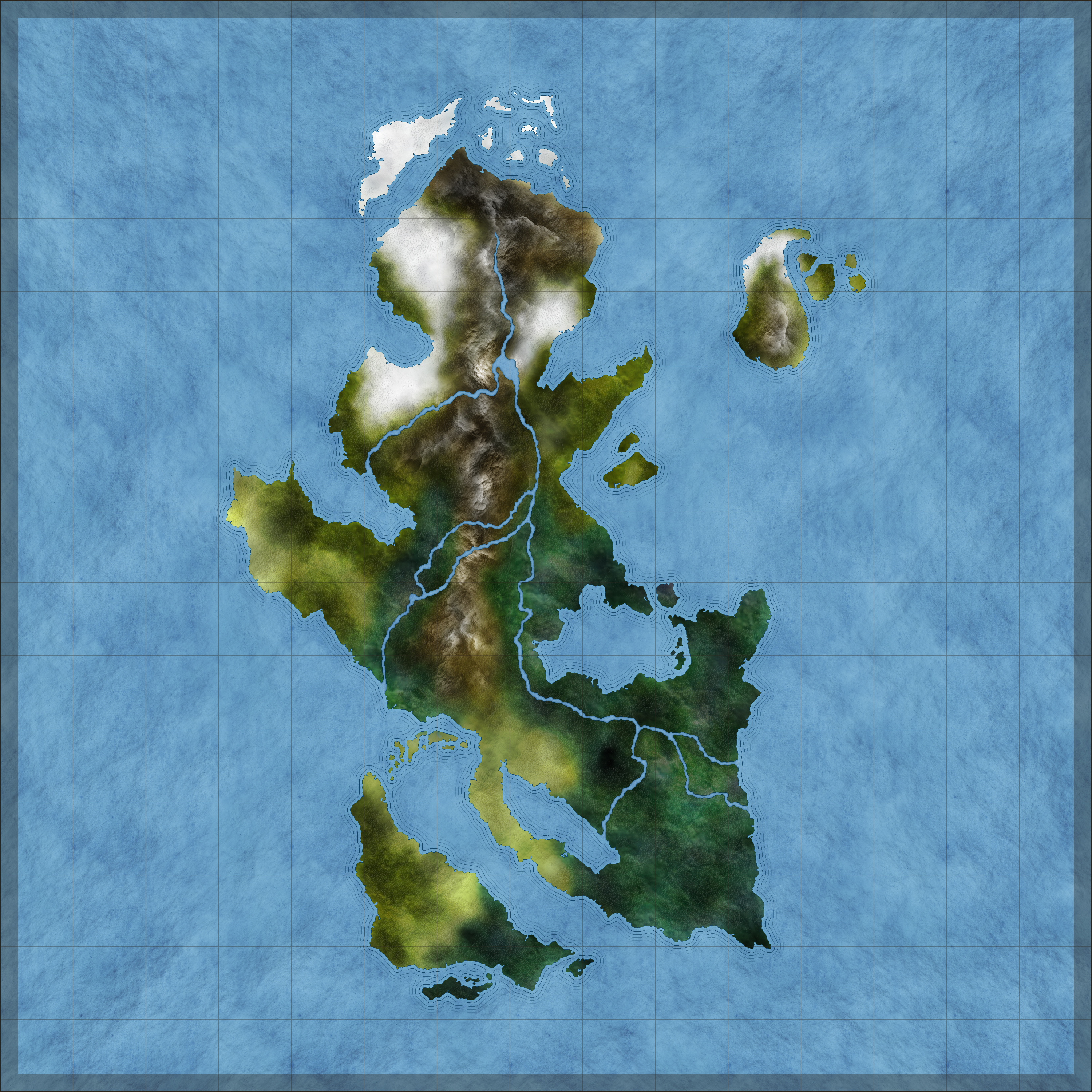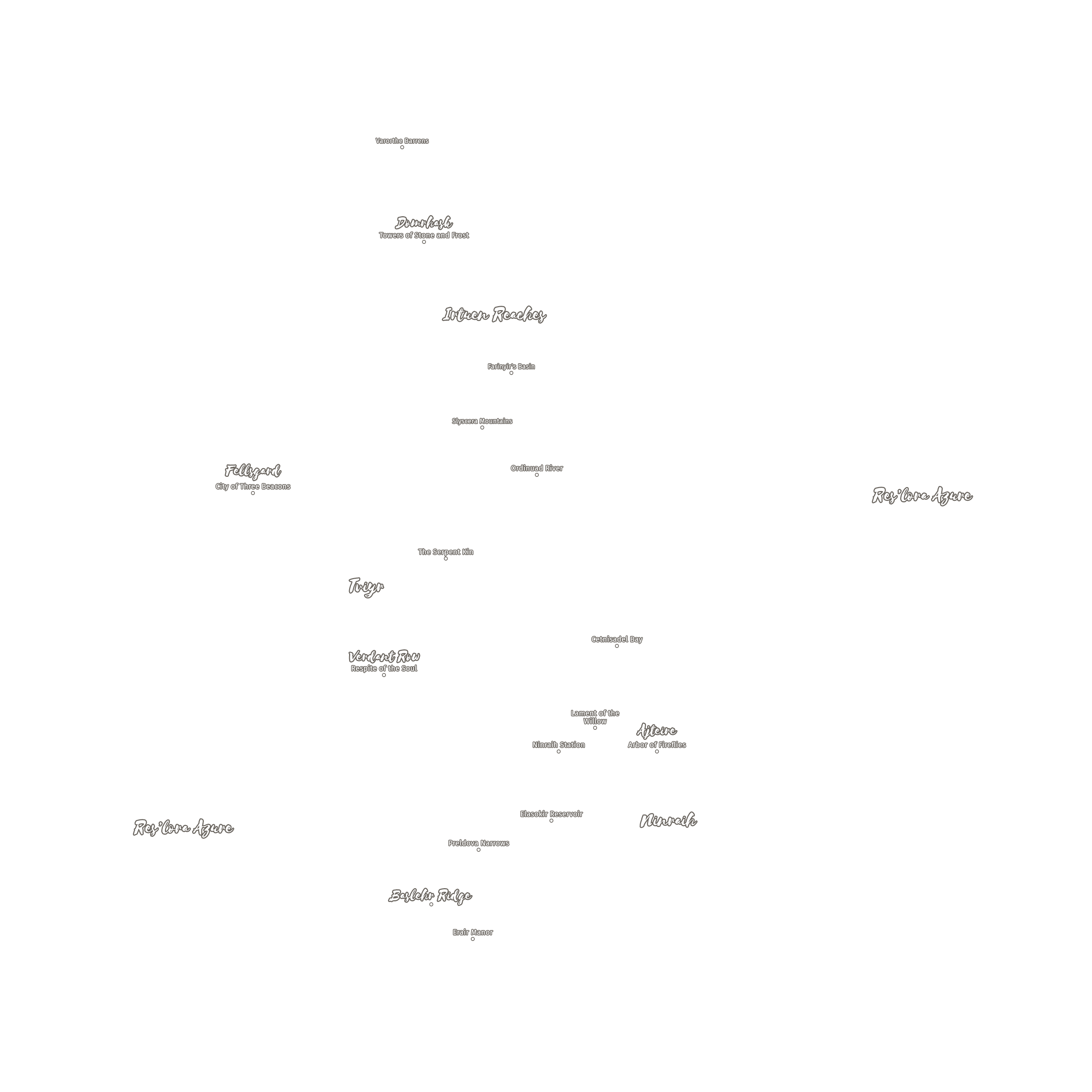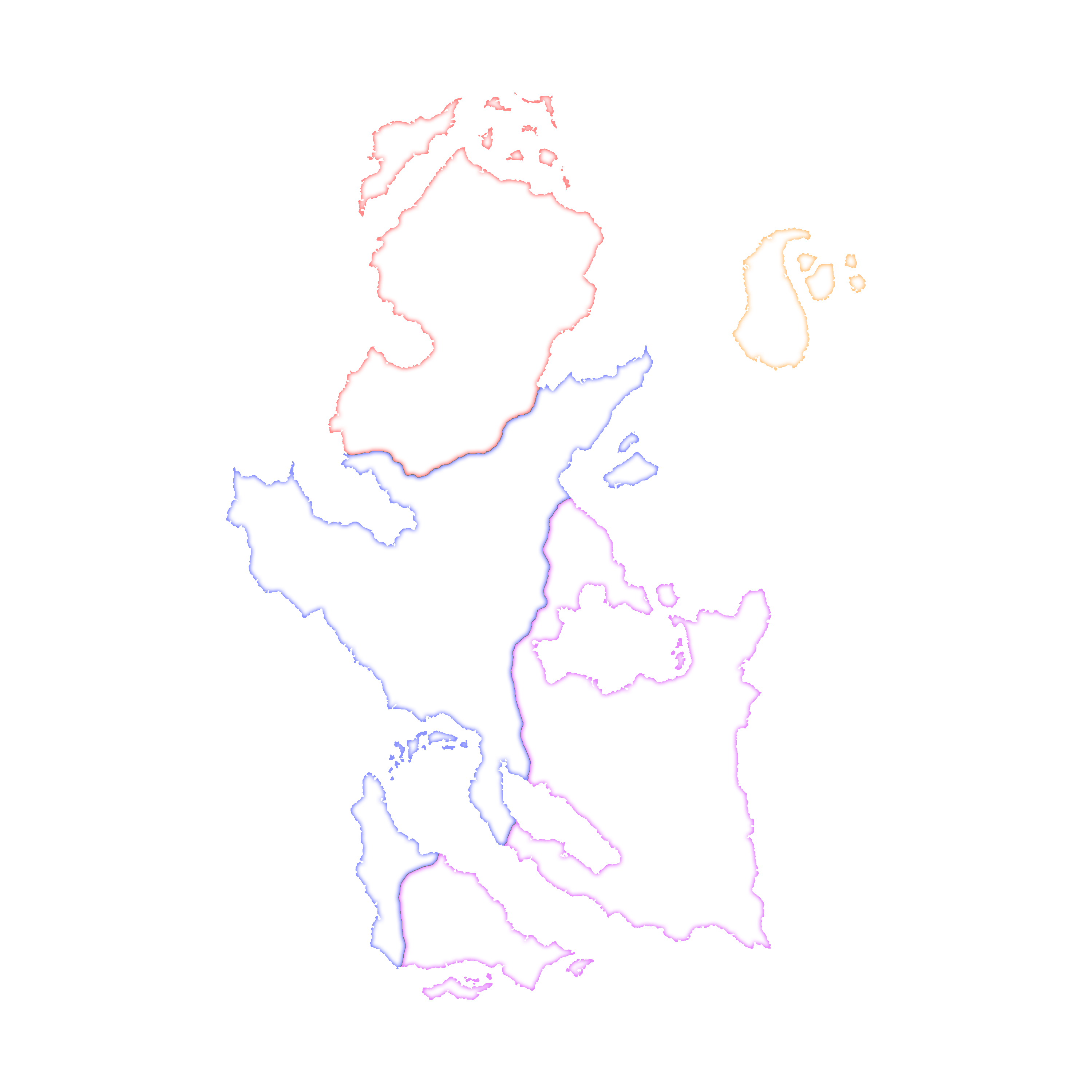 Key
Coastline

Forest

Grass

Jungle

Lake

Mountain

Ocean

River

Snow