Beast
Animalistic or wild in nature, Beast races are viewed as untamable and exotic, often acting with unexpected results. Nevertheless, these creatures can be intelligent and teach themselves to adapt to public or uncommon environments as needed.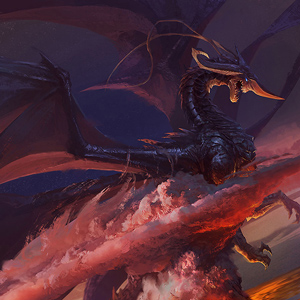 Dragons, elder beasts created by Ixaziel, gained their tainted reputation through a fated battle with Nihegora and Bhelest. Summoned to fight alongside the Eidolons, after fourteen days of tiresome combat and near extinction, the Dragons decided to flee the ongoing attack thereby leaving the Eidolons to their doom and preserving their own race. Because of this, many people have blamed history's wrong-doings on Dragons. Though these creatures have chosen to remain hidden, they have learned to speak and have brought in Ue'drahc and Human scholars to instruct them on subjects such as reading, recent news, and whatever concepts they are interested in. Read more...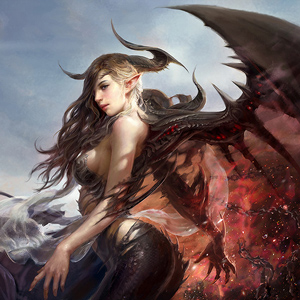 Throughout the ages, Dragons worked alongside Human scholars to receive news and knowledge about the world they had abandoned. This partnership was reliable, but as Dragons watched their Human friends, a select group of the winged beasts yearned to go outside and explore just as freely. Through the science of "Hybridization", a blood union of Dragon-Human called the "Ue'drahc" was designed and birthed. Able to adventure, the Ue'drahc still choses to cloak its unique appearance as they often frighten Khy'eras folk. Read more...